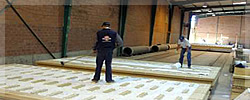 Industrial Furnace Construction Company "Piecobudowa" Ltd has been acting in market of industrial construction since 1995.
Our company came into being after liquidation of the Bydgoszcz Industial Furnace Construction Company. We took over a high-qualified staff of engineers and workers.
Most of the employees of P.B.P.P. "Piecobudowa" Ltd has over 20-years experience in the construction of industial furnaces kilns and chimneys, gained at the construction sites in Poland and abroad in the following fields. Our highly skilled craftsmen are experienced in working with all types of materials, including bricklaying, gunning, casting, ramming, hand packing, pumping and applying fibrous products in slab, blanket and modular forms.
We also make steel constructions and pipelines for the needs of industrial kilns and furnaces.
The industries we principally serve are:
Aluminium
Cement
Iron and steel
Heavy Clay o. Incineration
Petrochemicals/oil and gas
Chemical
Power generation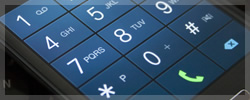 To quickly contact us, please call the telephone number
48 54 237 03 15
or go to the contact page.